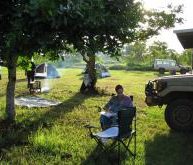 Jo Fox RN BN GCPH CIVTAA MACN
Jo has over 29 years of nursing experiences from urban to remote, across from the East to the West, South to the North. She has been educating in the NT since the late 1990s to environmental health workers, to carers, to nurses. Through her own learning experiences and a passion to ensure the quality of care of individuals remains exemplary Jo has created an environment in Fox Education and Consultancy that provides the most professional standards of learning across the Territory.
Contact Jo if you wish to discuss how you can complete a qualification to enter into a community services and health career or to upgrade your current qualifications to Diploma of Nursing.