CERTIFICATE II IN COMMUNITY SERVICES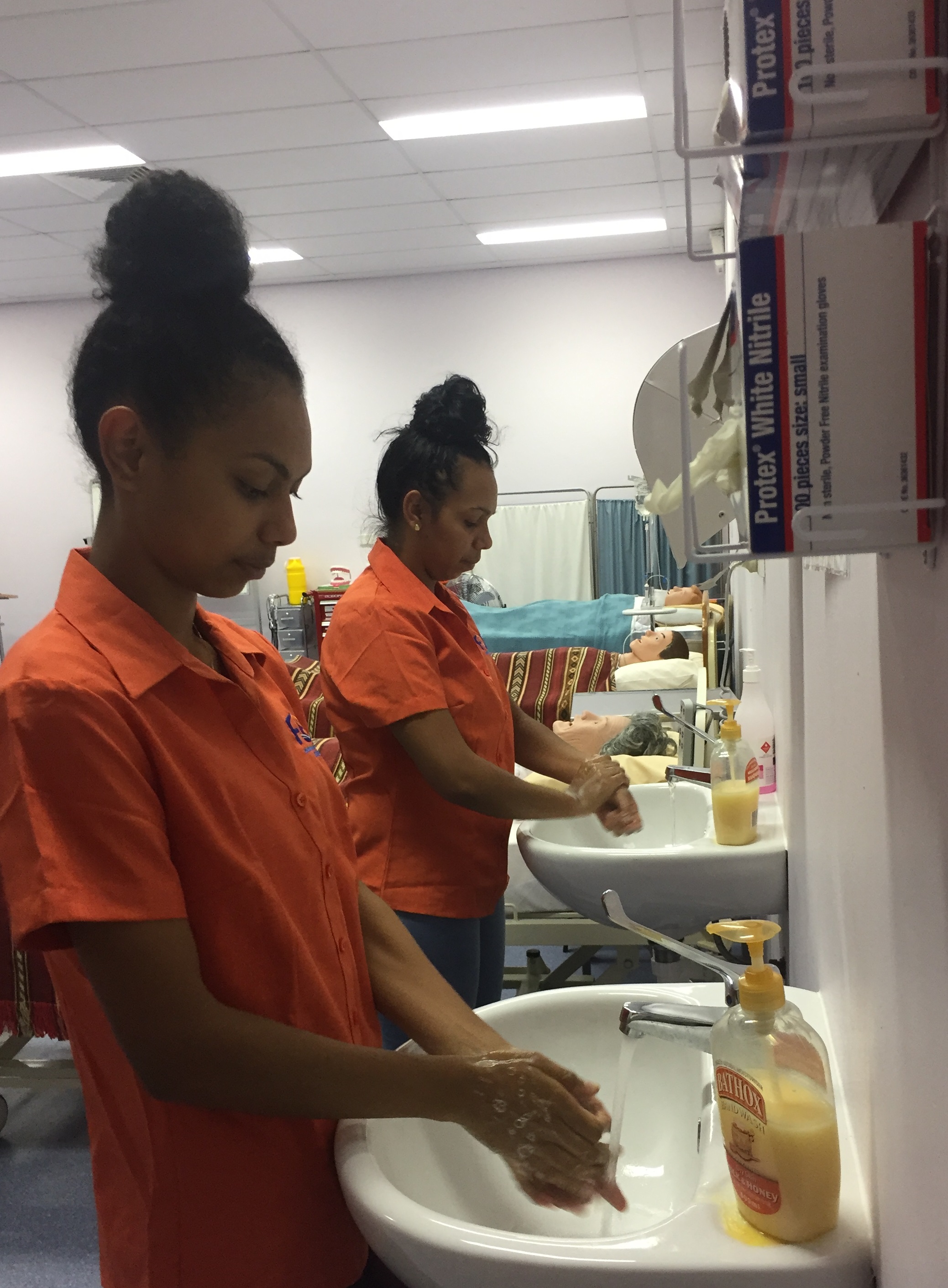 FOX Education and Consultancy is a locally owned NT based private Registered Training Organisation (RTO 40674) that fully understands the service environment and training requirements of health workers and health care providers in regional and remote settings. We are committed to ensuring you achieve a satisfactory completion with us.
Qualification:
This qualification may be used as a pathway qualification into community services work and may apply specifically to:
Workers who support individuals by providing a first point of contact in a crisis situation and referral to a broad range of services, or
Workers in residential facilities and/or in community services under direct regular supervision within clearly defined organisation guidelines and service plans
Career Pathway:
People completing the Certificate II in Community Services can look for employment in healthcare environments such as hospitals, aged care facilities, rehabilitation centres and hospices. This qualification is an entry level into health and community services. This course can also lead directly into the Certificate in HACC, Aged Care, Disability or Health Services Assistance.
Recognition Prior Learning (RPL), Credit Transfer (CT) and National Recognition
Prior to commencing the program any learning achieved through formal education and training (credit transfer) or, any learning achieved outside the formal education and training system (RPL) or, recognition of AQF qualifications and statements of attainment issued by training organisations registered in any Australian jurisdiction will be reviewed and granted as deemed applicable by the course coordinator.
RPL is an assessment process that involves assessment of an individual's relevant prior learning to determine the equivalent competency outcomes.
CT is a process that provides students with agreed and consistent credit outcomes for components of a qualification based on identified equivalence in content and learning outcomes between matched qualifications
Credit will be transferred for prior successful completion of units of competency.
You can apply for RPL or CT by arranging an interview with the Course Coordinator. This is best discussed on enrolment with the course coordinator so your individual plan of training can be adjusted prior to commencing
Industry Placements:
This course is an introduction to the industry and therefore participants of this course are recommended to (if possible) to undertake four (4) weeks full time unpaid placement hours. This will be arranged by your Course Coordinator with a local Industry provider.
A current police check and ochre card indicating your suitability to work in this industry is necessary to permit placement and/or on-the-job training and assessment to be conducted.
Travel and accommodation, where required for placement, is at cost to the student.
NB: several units require industry placement to demonstrate safe and competent practise therefore it must be understood this is not a theory based qualification.
Training and assessment arrangements:
Training and assessments are conducted in English.
The training will be delivered face to face three hours per week.
In remote communities these hours will be increased up to 12 hours for each months visit of training and assessment. The Unit Delivery and Assessment Plan indicating the type and frequency of assessment, performance criteria and academic guides, will be provided at start of term. No prerequisite applies to this Course.
Course completion time is twelve (12) months
Educators and learning support:
The course is delivered by local, qualified industry professionals, who understand the context of practice and embrace the principles of cultural safety in their teaching.
Course fee:
Course fee – $3200.00 (additional charges will be negotiated for remote travel if applicable)
RPL Fee – $4.00 per nominal hour eg a unit may be 20 hours therefore the cost for RPL of that unit is $80.00
A non-refundable deposit of $150 is to be paid on enrolment into the course. Students will then be required to agree to a formal payment schedule for the duration of the course. FOX Education offers a pay as go service. No fees in advance are accepted. Fees are payable through direct bank deposits or at our Offices.
Should the NT or Commonwealth Government or industry bodies make Scholarships available, we will assist you to apply.
All fees must be paid before a Certificate or Statement of Attainment is issued
Text Books
Not applicable for this course.
Further information:
To assist you in making an informed decision on your course, you will find additional information in the FOX Education and Consultancy Student Handbook, on our website at www.foxedu.com.au, or by browsing www.training.gov.au and entering the course code: CHC20112.
Course subjects:
15 competency units are required for award of this qualification, including:
5 core units
6 elective units
Compulsory Units
CHCCS211B

CHCOM201C

CHCORG201C

CHCORG202C

Prepare for work in a community sector

Communicate with people accessing the services of the organisation

Follow policies, procedures and programs of the organisation

Work with others

HLTWHS200A
Participate in WHS processes
Elective Units
Elective Units
CHCADMIN201D
Undertake basic administrative duties
CHCICS301B
Provide support to meet personal care needs
CHCAC318B
Work effectively with older people
HLTHIR404D

HLTFS207C

Work effectively with Aboriginal and/or Torres Strait Islander people

Follow basic food safety practices

HLTFA311A
Apply first aid