About Us
About Us
Fox Education and Consultancy is a Northern Territory owned and operated Registered Training Organisation specialising in education and training for preparation to work in the health, aged care, disability care and community sectors.  We offer professional development to those already working in the industry and pathways to career development. We service in urban, regional, remote areas across the NT and WA and, internationally in the Philippines. We pride ourselves on being professional, flexible, culturally safe and responsive in meeting the unique needs of these specialist sectors in some of Australia's and the Philippines most diverse environments.
Educating and training with appropriate context in mind
We understand the unique challenges faced in remote and regional areas. Our courses are tailored to cover the critical issues faced by health and community care professionals working in communities, overseas and other regional environments. Course content is contextualised to meet the needs of the students and facilities, providing timely, relevant training to a culturally and geographically diverse clientele.
Learning with experienced educators
Being able to communicate with people is critical to a career in health and community services. Fox educators provide face to face learning enriched by practical experience, giving students the know-how they need to work in a challenging industry. Our educators are experts in their field, bringing current industry experience into the classroom. We can design and deliver on the job workplace training or off-site in our modern training facilities. 
Flexible delivery
We pride ourselves on being flexible to meet your needs. We teach in small groups and can adapt quickly in content and style to meet the learning needs of students and industry. While delivering accredited courses in hard to reach places, ask us to assess and/or deliver non-accredited courses while we're on location. Or ask us about creating a mixed-mode delivery model where multimedia access replaces some of the face to face lectures.
Workplace assessments, professional development and tailored courses
We can identify and focus education and training to meet the unique needs of your workplace. This means your workers can start work sooner and can reduce the need for additional training. Use us to consult on the best way to scope and plan your total training needs including planning professional development programs for existing staff.
Health career pathways
Fox Education and Consultancy certificate courses are suitable for those seeking a career pathway into health and allied industries. Ask us which courses can build pathways to meet your career needs.
Fox consulting services
Fox Education and Consultancy consults to senior decision makers, providing strategic advice on the best way to deliver education and training needs. We hold membership to Territory and National professional networks including committee and board members and can therefore offer strategic evaluation services and best practise options. Let Fox assist in modernising systems and practices and use our experience in developing creative solutions to our stakeholders and the public. We deliver to federal, state and international contracts and maintain good relationships with Government and local, national and international organisations.
Accessible training facilities
We deliver training from our accredited industry training facilities in Darwin, Australia. We also offer training in your workplace or education facility.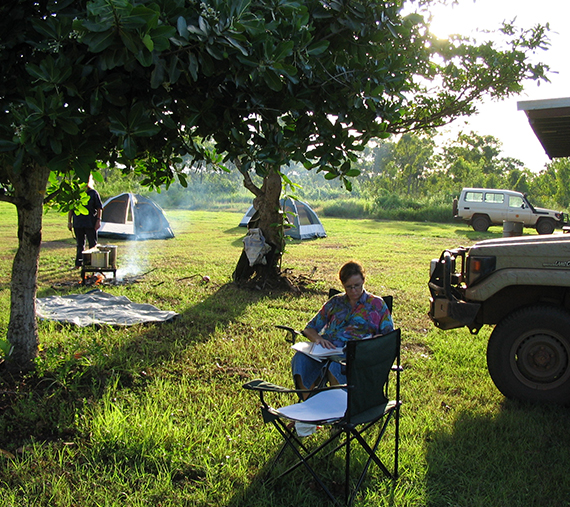 Jo Fox
RN BN GCPH CIVTAE MACN MAICD
Jo has over 30 years of nursing experiences from urban to remote areas of Australia, from the East to the West, South and to the North. She has been educating in the NT since the late 1990s to health workers, care-workers and nurses. Based on her own learning experiences and with a passion to ensure the quality of care of individuals remains exemplary Jo has created an environment in Fox Education and Consultancy that provides the most professional standards of learning across the Northern Territory.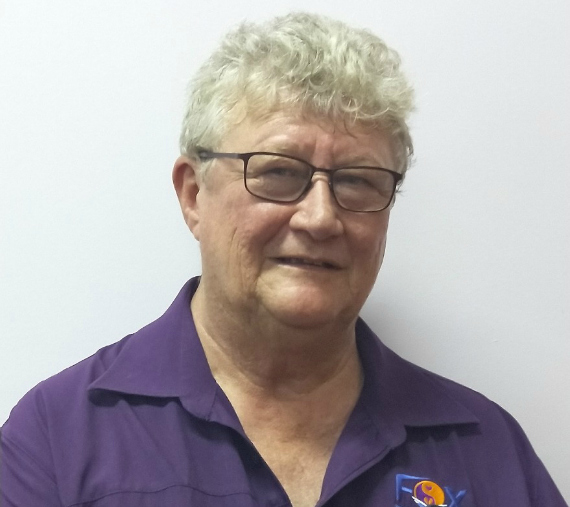 Michael Wilson
Academic Manager
Doctor of Philosophy
Master of Education
B.App Sci RN
GAICD
Michael has more than 40 years experience in nursing and health care in acute and primary care settings in Australia and internationally. Together with extensive experience in executive leadership, governance, consulting, teaching and learning. With a passion for improving access and health outcomes for people living in rural and remote settings.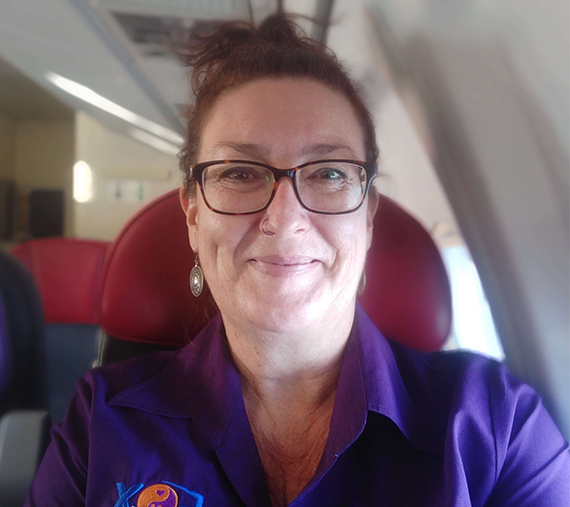 Kellie Duckworth
Administration Manager
C in Applied Psychology
CIV in Leadership and Management
Dip of Management
Kellie has extensive administrative and management experience, she is responsible for the smooth day to day running of our office and many of our reporting requirements.
Kellie is student focused and works to ensure that our students have the best possible experience from their initial pre-enrolment contact to completion of their qualification.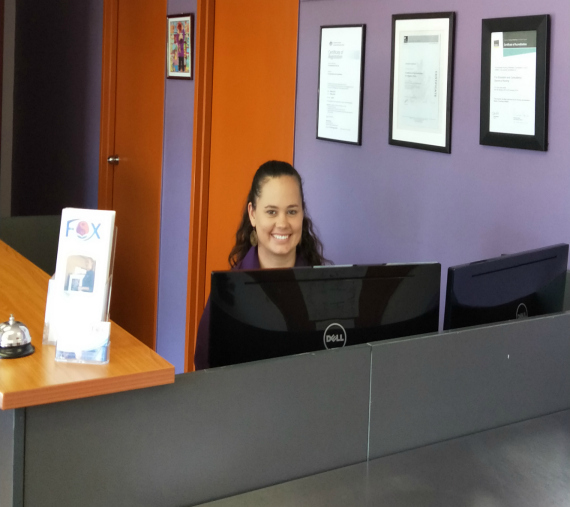 Margie Rufus
Administration Assistant
C in Applied Psychology
CIV in Leadership and Management
Dip of Management
Margie is our administration assistant, she will always greet you with a smile and loves her role due to all the different people she gets to interact with each day. Margie has 10 years' experience as a chef in fast moving kitchens where she quickly learnt to work efficiently under pressure and multi task. She managed sections of the kitchen and those who worked within that section. Margie enjoys assisting both staff and students, organising the team and finding ways to improve our systems.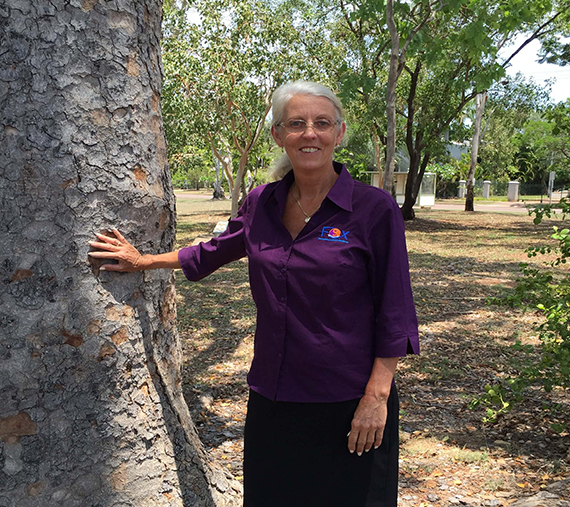 Claire Pascoe
Educator & Assessor - Remote
Enrolled Nurse
CIV in TAE
CIV in Aged Care
CIV in HACC
CIV in Disability
Dip of Management
Claire has more than 30 years experience as an enrolled nurse with much of this time spent working in a rural hospital. Claire has worked in general practice, radiology, home & community care, residential care and management. She is passionate about caring for people and educating future employees in the health care sector. Claire loves working in remote communities as this provides her with an opportunity to expand her knowledge of indigenous people and their customs. Claire is dedicated to her students and loves being part of a team that imparts knowledge and skills to students.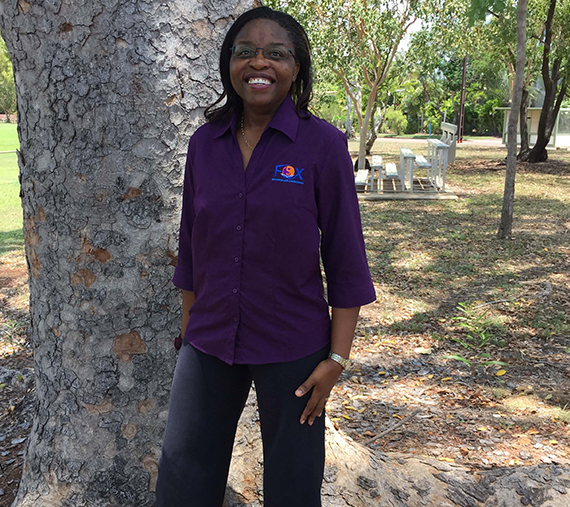 Vongayi Majoni
Educator & Assessor
Bachelor of Nursing
Dip in Adult Nursing
Dip in Critical Care Nursing
Dip in Diabetes Management
Masters in Public Health
CIV in TAE
Vongayi has more than 16 years of nursing experience which has been shaped by academic studies over and above her nursing degree in both critical, chronic care and public health. Vongayi enjoys her work as it allows her to impart knowledge and experience to future health care providers.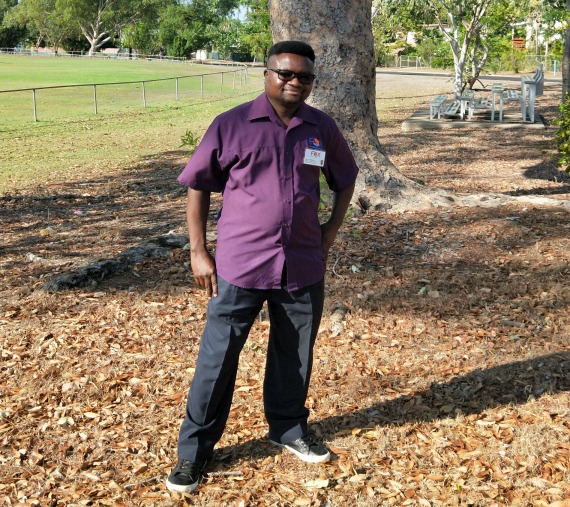 Patrick Mwaramba
Educator & Assessor
Bachelor Health Sciences (Nursing)
Dip in Midwifery
Grad Dip in Occupational Health & Safety
CIV in TAE
Patrick has 23 years of acute care nursing experience inclusive of consultative roles in safety and quality in a hospital setup, work health and safety, health services accreditation and lastly geriatric nursing. He enjoys assisting students to develop knowledge, skills and attitudes necessary for practice within the clinical environment as a beginning level enrolled nurse and acting as a professional role model for students. Patrick provides appropriate, proficient, coordinated education programs, sound clinical and educational advice and also provide direct clinical care supervision to students taking care of patients with complex illness. Patrick demonstrates a strong work ethic and a commitment to research and evidence based practice.